The Bellevue Collection Office Portfolio
The Bellevue Collection offers the most competitive portfolio of dynamic offices, floorplans and amenities. Lease your office space at The Bellevue Collection today.
Learn More
Office Portfolio
A Dynamic and Thriving Professional Scene Provide Urban Energy While Working at The Collection with Fresh Dining, Entertainment Venues, Retail and Three Luxe Hospitality Options.
Dynamic and Integrated
Bellevue Collection Office space is uniquely situated in the center of the most dynamic mixed-use complex in the Pacific Northwest. Recognized as the premier office space in the region, this 5.5 million square foot complex is family-owned and managed by Kemper Development Company with over seven decades of local expertise.
Ultimate Location and Access

Located adjacent to each other on the corner of NE 8th and Bellevue Way, Lincoln Square and Bellevue Place have the advantage of being the only office properties with access from all three freeways. In addition, unlike other complexes with single entry and exits, Lincoln Square and Bellevue Place have a variety of ingress and egress options making it convenient to enter and exit the building from all directions.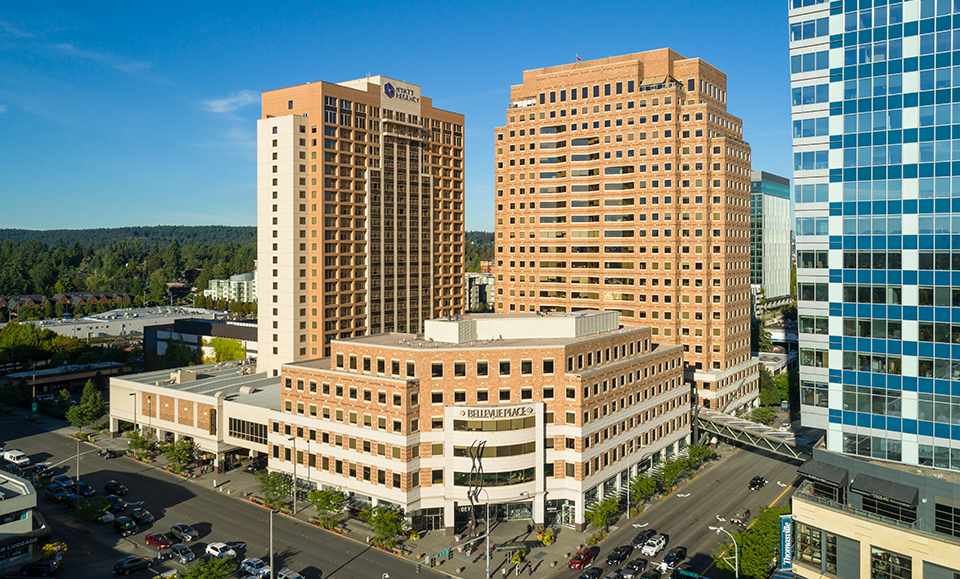 Anchoring an entire block of The Collection, Bellevue Place 21 story office tower offers an unmatched environment with easy skybridge connections to the dining and entertainment district and Bellevue Square's 200 stores. Home to headquarters for Smartsheet and local and international financial and professional service providers, Bellevue Place also features the Hyatt Regency Bellevue hotel with 732 rooms and the largest ballroom in Bellevue. Connected by sky bridge to the rest of The Bellevue Collection, Bellevue Place is conveniently just steps away from Lincoln Square's two large office towers including The Westin Bellevue and W Bellevue.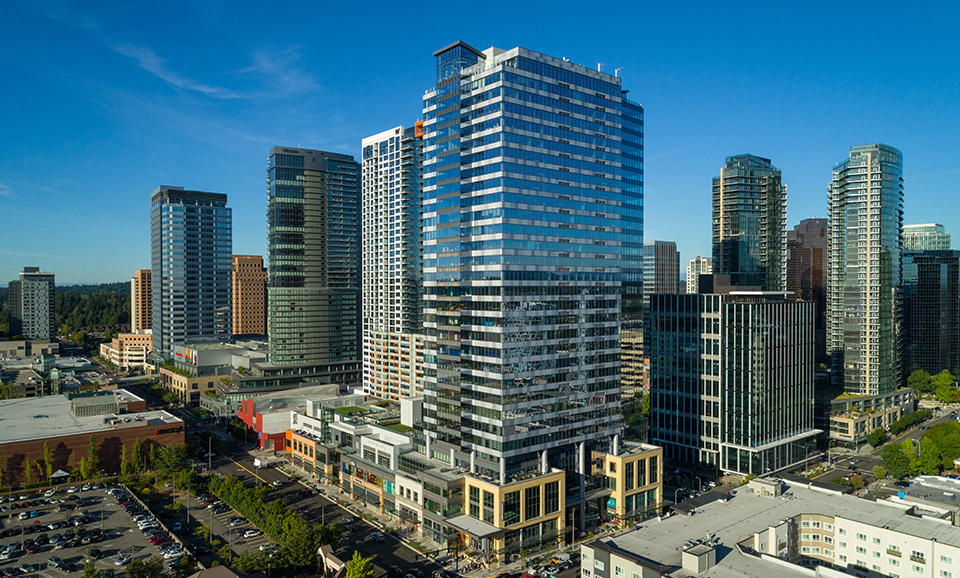 Lincoln Square office space has been thoughtfully designed with today's workforce in mind including unrivaled amenities. Located in the epicenter of The Bellevue Collection Dining District, Lincoln Square hosts the highest density of restaurants in the region including the Lincoln South Food Hall featuring a common lobby offering a multitude of distinctive food offerings in an environment that encourages connections and valuable interactions with coworkers.

Lincoln Square has been designed to help attract and retain the most talented workforce in the Northwest by providing an environment that not only encourages interaction and creativity, but one that provides the ultimate in convenience. By providing a variety of high-value amenities all in one place, there is no need to move your car or leave the project as a tenant of Lincoln Square and The Bellevue Collection.