The Place to Connect & Create Community.
Charitable Partners
Visionary thinking and commitment to community have always guided Kemper Development Company and the growth of The Bellevue Collection.
Kemper Freeman, Jr. continues his family legacy of community service with his decades of support for the arts, human service and education in Bellevue and the Eastside. As chairman and CEO of Kemper Development Company, he has supported the creation of a performing arts center on the Eastside for the past 26 years. In 2002, he announced his intentions to donate land valued at over $8 million for Performing Arts Center Eastside (PACE) and has been a strong supporter of Tateuchi Center, undertaking many leadership roles, and currently is the co-chair of the capital campaign.
Additional philanthropic endeavors include co-chairing the $25 million capital campaign to build the Bellevue Arts Museum and millions of dollars in cash donations and in-kind support to such valued organizations as Bellevue LifeSpring (formerly Overlake Service League) that is located in Bellevue Square, Bellevue Arts Museum Arts Fair, Overlake Hospital and Medical Center, Youth Eastside Services, Seniors Making Art, Eastside Heritage Center, and most recently through Fashion Week raised thousands of dollars for The Moyer Foundation. A dedicated community leader, Kemper Freeman has shown his commitment to the vitality and livability of the Eastside community.
Community Events
Fashion Week, established as the region's largest Fashion and Fundraising event, sets the tone and is "the" fashion see and be seen event each fall. This high production event heralds in the fall fashion season and The Kemper Freeman Family donates 100% of the ticket sales to the nightly events to key local and regional non-profits. Most recently funds were raised for Bellevue LifeSpring and Dress for Success.
Community Events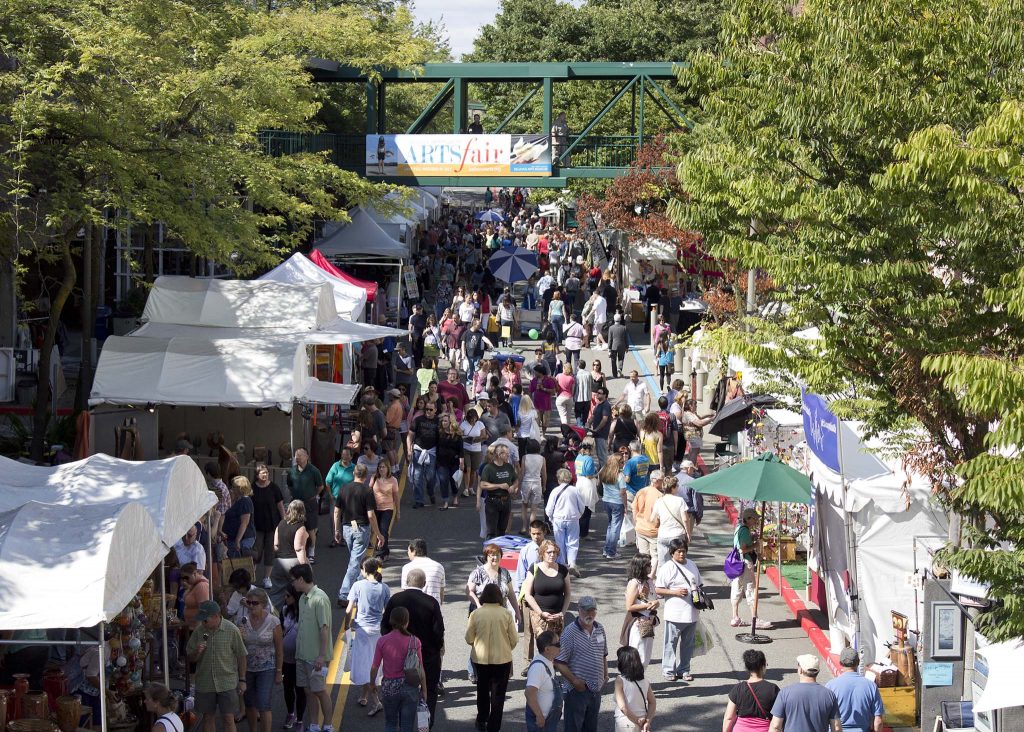 Celebrating its 76th Anniversary after getting its start out in front of the Crab Apple restaurant in the original Bellevue Square Shopping Center, the Bellevue Arts Museum Arts Fair is one of the country's largest juried art shows. Raising millions over the years to fund the Bellevue Arts Museum and launching many artists' careers, this event is an integral part of the community and Bellevue Square's history.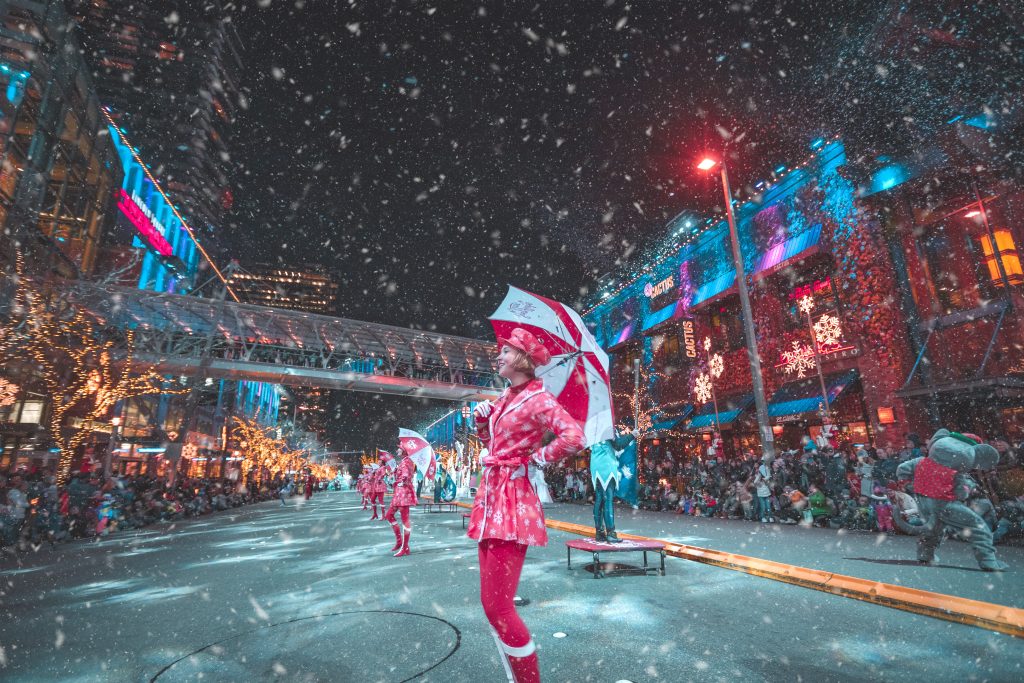 A true gift to the community, this nightly show, a vision of Kemper Freeman's to create a family centric free holiday experience is celebrating its 18th year. Drawing nearly 400,000 guests over 30 nights during the holiday season, Snowflake Lane is a holiday show of music, live performers, floats, and music where it snows every night. Drawing return customers from surrounding states, this iconic holiday family event is a one-of-a-kind experience drawing visits to our hotels, restaurants and shopping venues.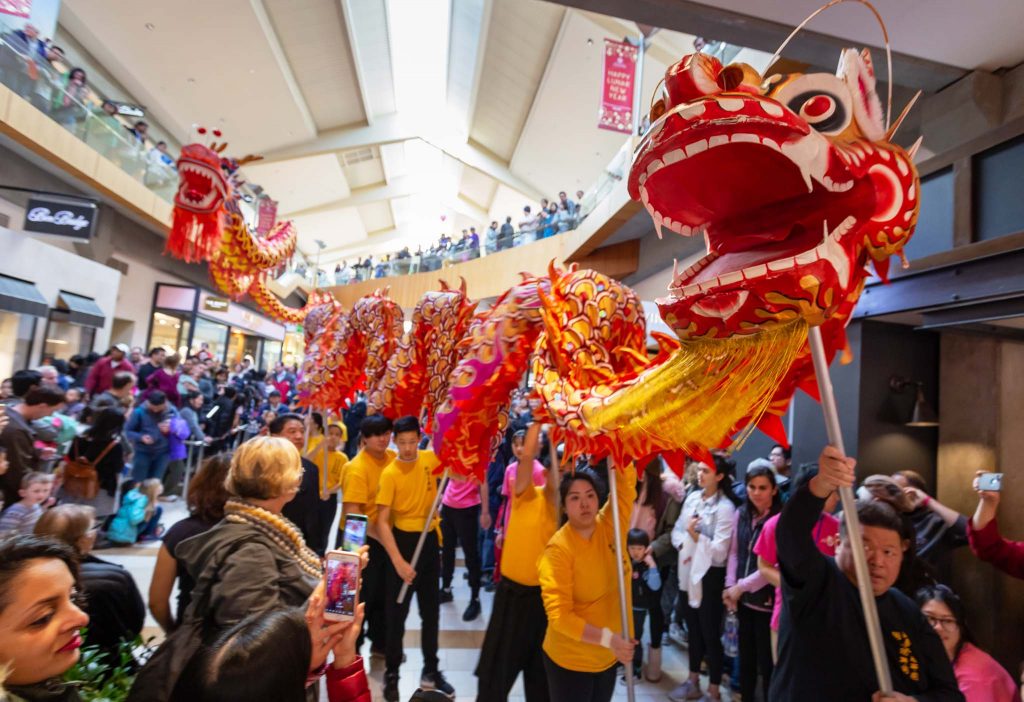 Sharing in the cultural heritage of our community, The Bellevue Collection celebrates Lunar New Year. This week-long celebration includes history, art, dance, and food. Thousands of guests attend the finale of the Lunar New Year event – the traditional dragon parade. In partnership with highly respected community groups this celebration is a cultural highlight in our community.
As principal owner and hands-on leader of the development team, Mr. Freeman has earned a national reputation as a civic leader and businessman with integrity and a win-win philosophy. He has been engaged in real estate development in Bellevue since the 1960s. Mr. Freeman is also active in political affairs and issues on a local, regional, and national level. He was elected to three terms in the state legislature and also served as chairman of the International Council of Shopping Centers (ICSC) in 1994–95.
The Collection practices many ways of controlling waste, water and energy reduction, use of Green cleaning products and other methods of Sustainable Property Management. There are over 10 locations at Bellevue Square and Lincoln Square where you can recycle 16 different types of materials.
Many restaurants at The Collection recycle their own food waste and are provided containers to turn their grease waste in to Bio-diesels. Implementing waterless urinals throughout The Collection saves an average of 36 million gallons of water annually.
What you can recycle at The Collection
Paper:
Clean Paper: Newspaper, copy paper, magazines, junk mail, envelopes (windows okay), ream wrappers, shredded paper in a paper bag, telephone books, paper boxes, gift wrap without foil or ribbon
Cardboard
Plastic coated paper drink boxes (soy & juice, rinsed)
Frozen Food boxes (Lean Cuisine, etc)
Milk Cartons (rinsed)
Juice and Ice Cream Cartons (flattened, rinsed and no lids)
Cardboard warm-drink holders
Metals:
Soda cans
Tin cans (rinsed and labels removed)
Plastics:
Plastic bottles or jugs (no lids)
Starbucks or Other clean coffee cup lids
Deli or Take-out plastic containers – rinsed and free of food
Plastic retail and produce bags (clean and dry) – place in a similar bag and tie
Plastic film including shrink and bubble wrap (clean and dry)
Plastic 5-gallon buckets (rinsed, no lids, no metal)
Industrial plastics of any size (clean, rinsed and dry
Glass: 
Glass Bottles (no lids)
Light bulbs
Other:
Fats, oils and food grease